Slides: 1964-67 Utah and Nevada
My dad, Joel Dalrymple, used to love taking pictures and giving slide shows. I was really young when he would give the occasional impromptu slide show at our house but I do recall them being lively affairs.
I can't do the presentation any justice but I've started getting some slides from his collection scanned and posted on Picasa. This first carousel was titled "Friends Utah and Nevada 1964-67". The following are some choice shots, you can see the full collection or download full sized images by visiting the album on Picasa.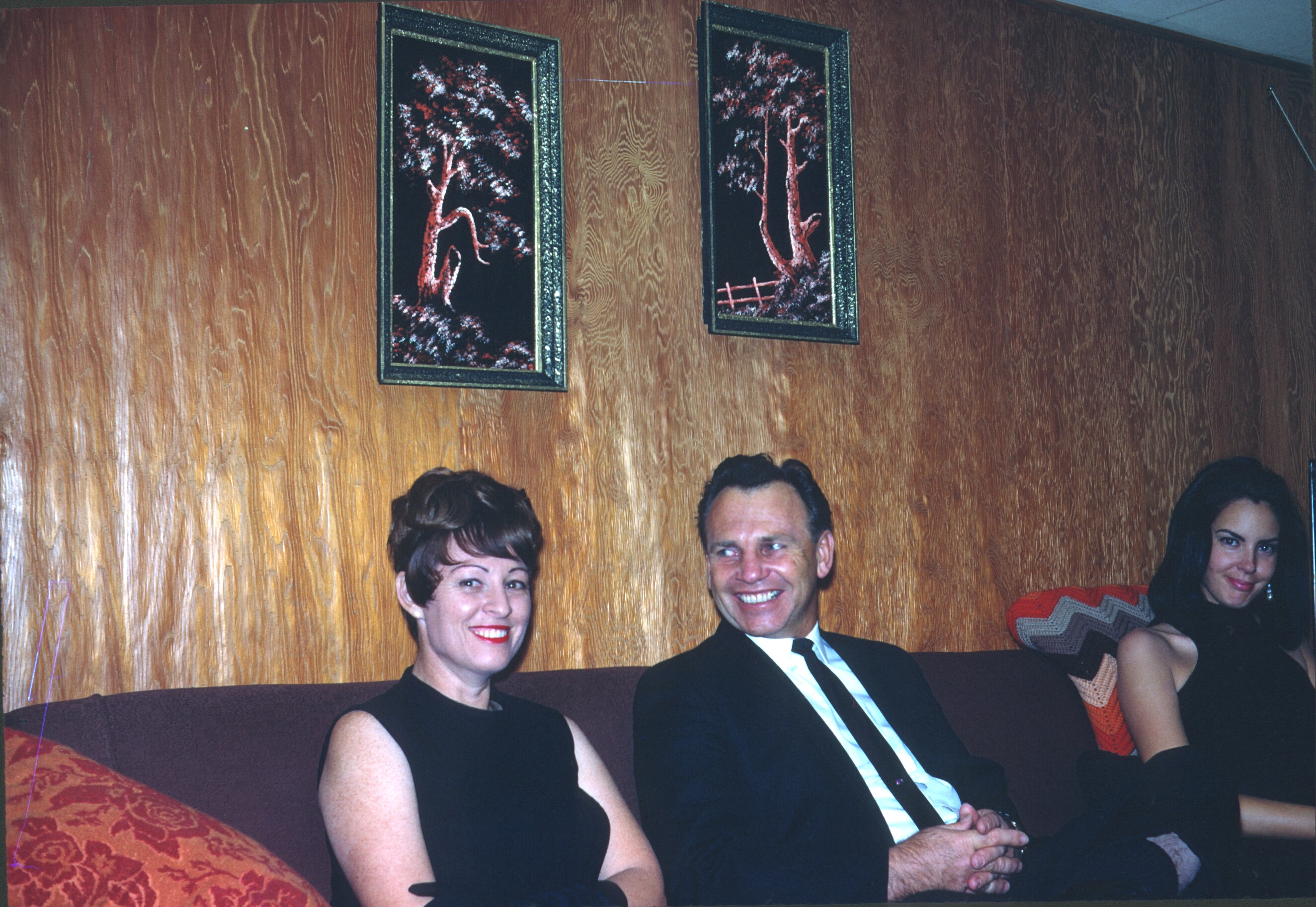 I don't know who the people on the left are but that's my mom on the far right. Many years after this picture was taken, I would be curled up on or hiding apple skins under the afghan she's sitting on.
I can just imagine my dad (center) explaining the inner workings of an inflatable raft here….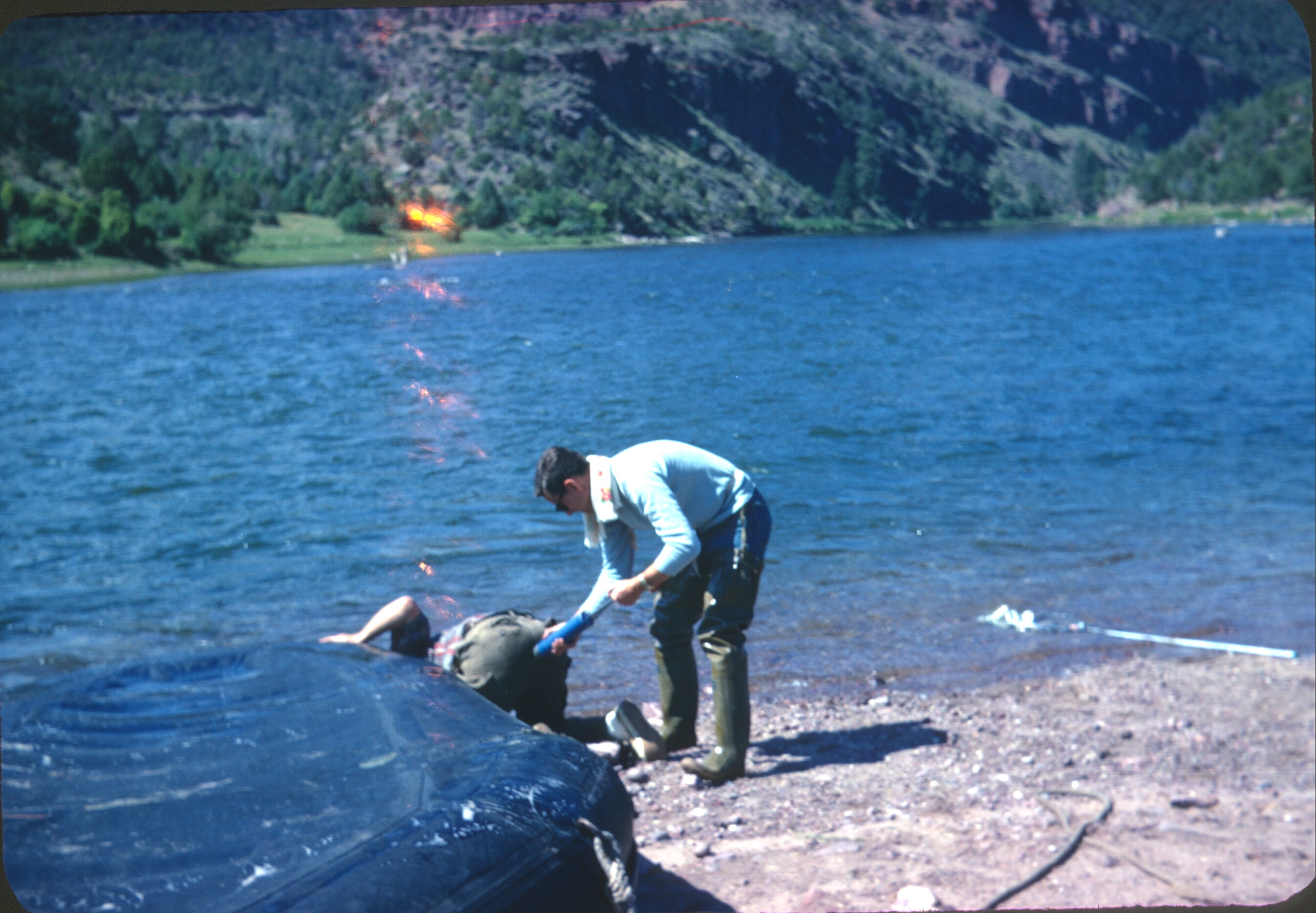 … and getting a well deserved response.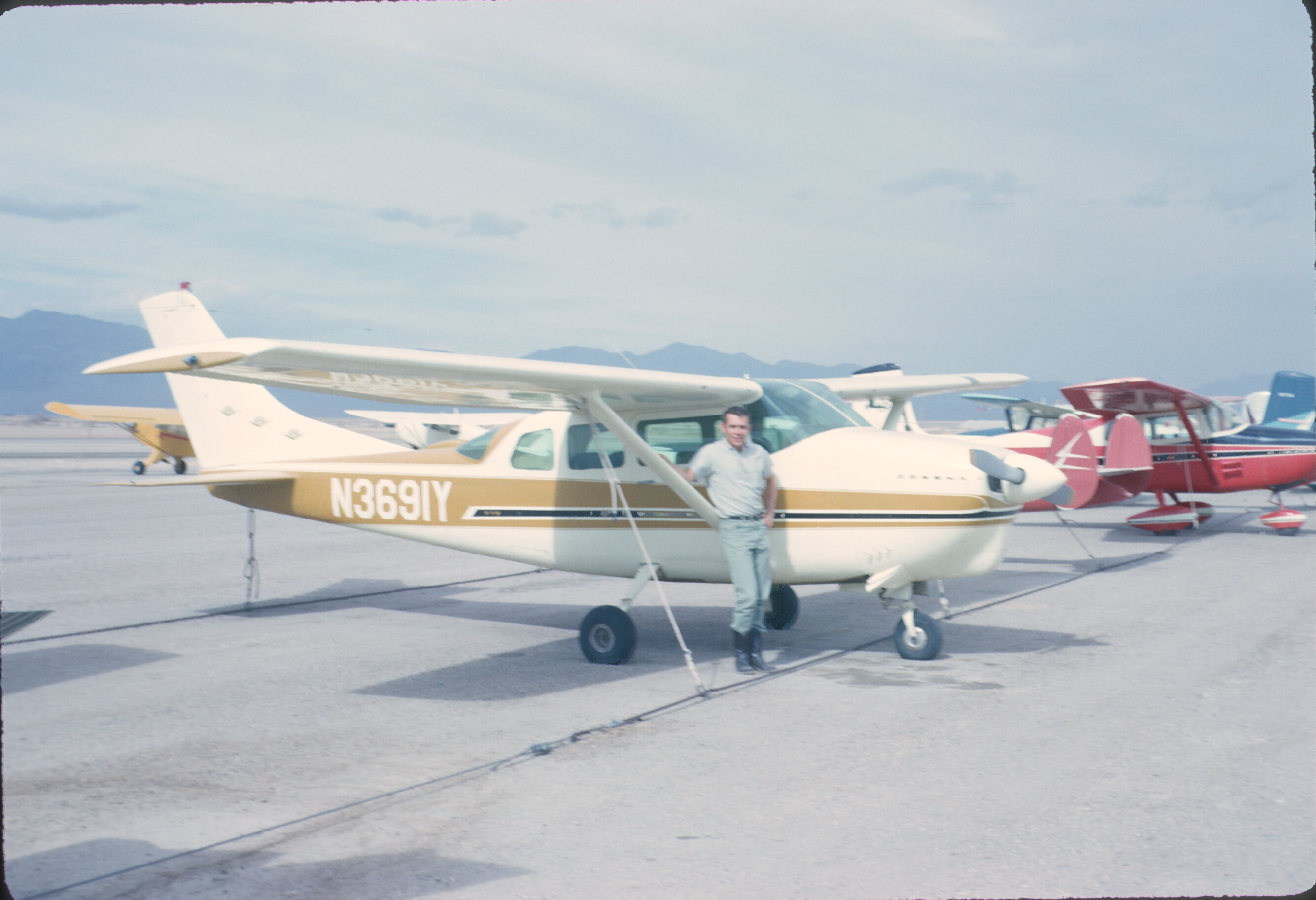 Unfortunately, with him being the photographer, there aren't too many pictures of my dad in this set (that's not him). It's nice to see evidence of our shared passion in flying. I'm not sure if he ever took this particular plane up but it appears to be a Cessna 205 or 206, in either case it was probably brand new at the time this picture was taken.
For more photos including some riveting shots of a geode hunt and some old school seeing, please visit the album on Picasa.